Do you want to speak with your Russian-speaking family members or colleagues in Russian?
Or maybe you want to read Russian books in the original or understand Russian songs?
Add a new language to your hobby list or resume!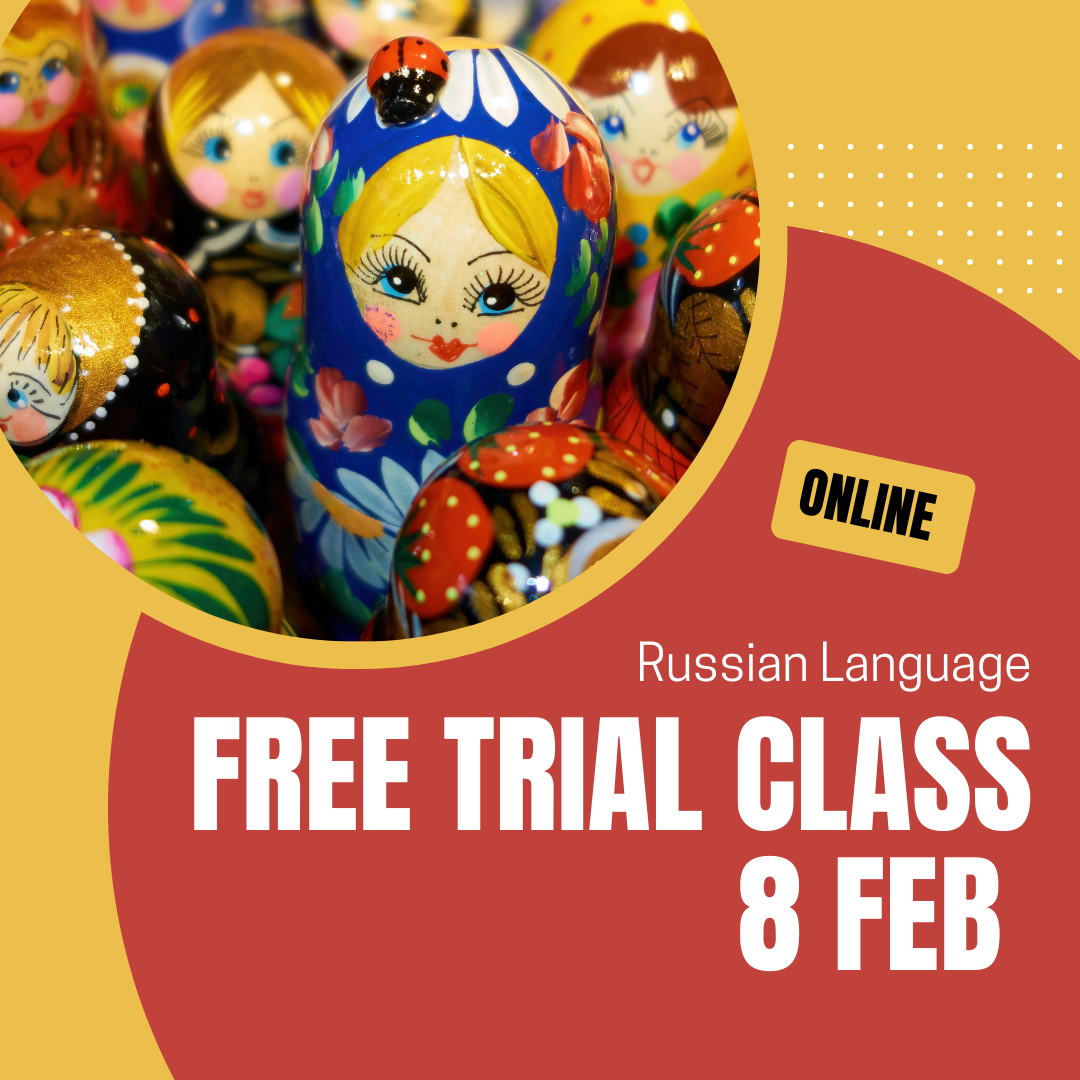 Are you a complete beginner and curious how Russian alphabet looks like?
Learn Russian alphabet at our free trial class on 8 February 2023 at 8pm ONLINE!
Click "Sign up" button to send us a message and register. It's free!
Whether you want to learn Russian as a hobby, to further your career, or to communicate with loved ones, we will help you achieve your goals. Very often, it is difficult to learn a language outside an environment where it is regularly spoken. There may not be professional teachers, or perhaps there are few native speakers with whom you can practise—all in all, there is little opportunity for exposure to your target language.
At the RLC, our programmes are tailored to help you see results as quickly as possible, no matter your starting level.
All of our teachers are native Russian speakers with Master's degrees in philology or linguistics, and they all have extensive work experience in teaching Russian.
You'll also get exposure to a diverse international community. Since 2008, people from many different countries have come through our doors. These include students from Singapore, Malaysia, China, Australia, France, Poland, Japan, and many more countries! You'll definitely have the chance to meet people with whom you'll find something in common—other than a shared passion for Russian language and culture, that is. Join us right now on Instagram or Facebook!